Pic To KM
This tool can convert an entire picture file into a KKND 2 mission file, a KM file. It will work with any photos or pictures, you can even take a photo with your camera and use this as a map!
The KM file can be very big, because it contains every pixel from the source picture (similar to TIFF images).
The generated KM file cannot be opened by official KME and is intended for use with KKND++'s KME 2.0 which can be run on Windows 2000 onwards.
Supported formats are: bmp, jpg, gif, ico, cur. At the moment, other formats such as png are not supported… because I'm lazy :p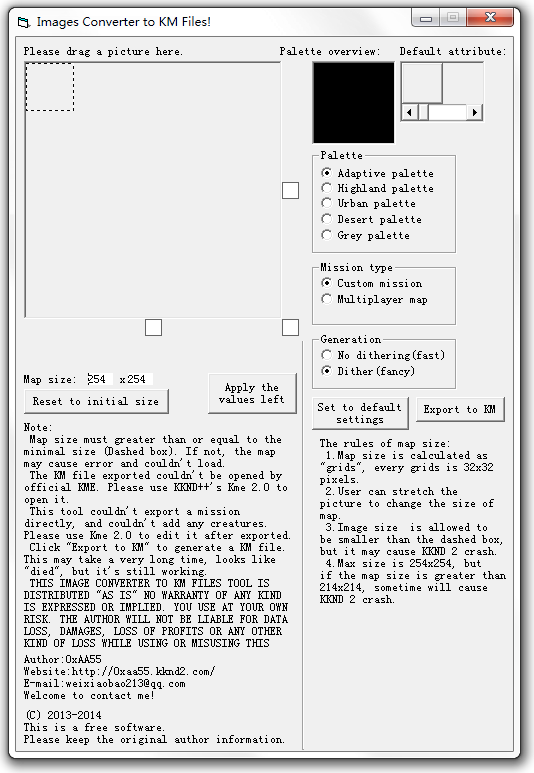 This is the main window of the tool, there isn't much to it and It's easy to use. Just drag a picture file to the empty space and click "Export to KM" to generated a KM file.
Pic To KM Example
Here is an example of converting a photo to a KM file: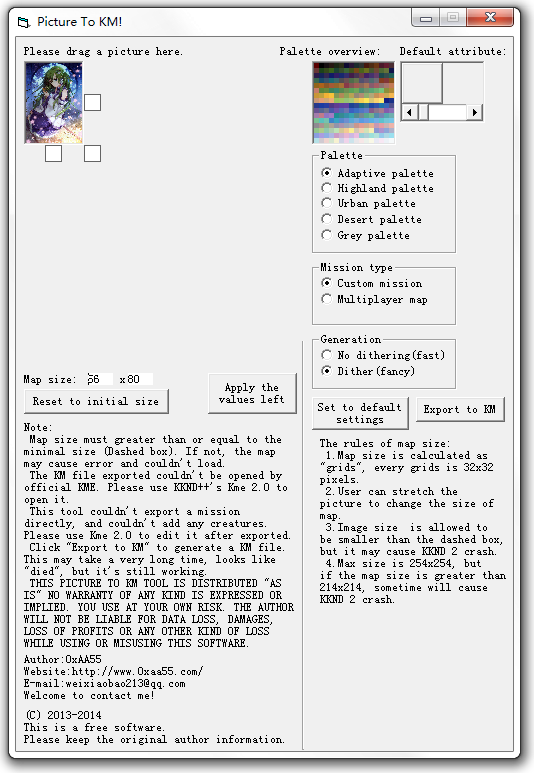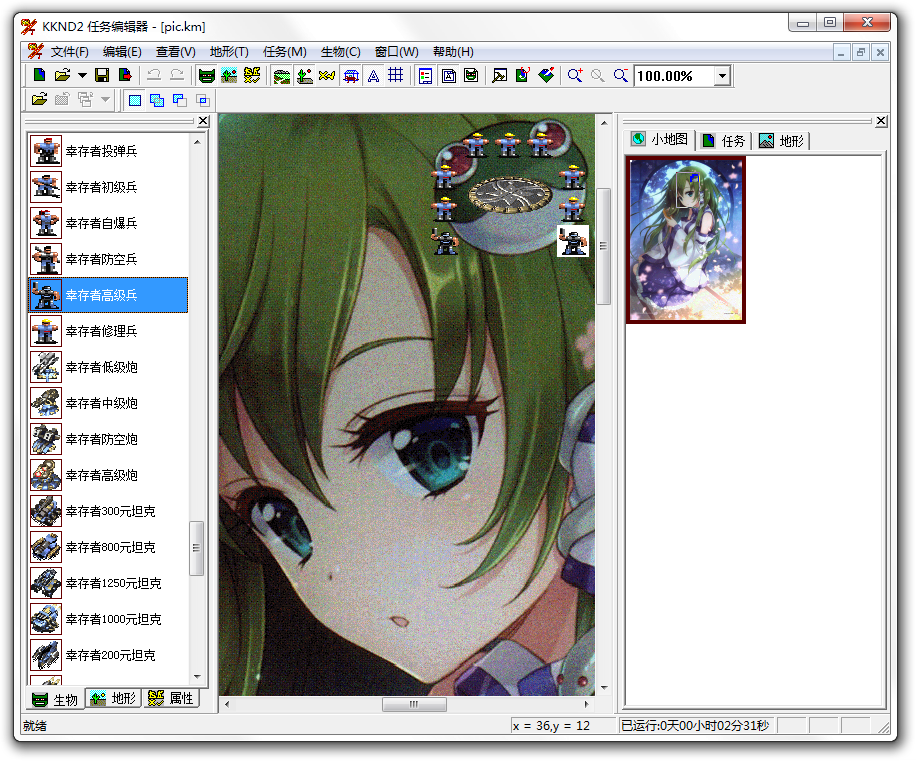 You may notice that my English isn't very good in the program. So if you would like to help translate this or report any bugs, please contact me.
Downloads
| File | Updated | MD5 | Size |
| --- | --- | --- | --- |
| PicToKM121.7z | 2015/03/14 | 1511908DDCCE0713D52E66DF7D2A50FB | 111KB |
| PicToKM121.zip | 2015/03/14 | AC9E9138B34B2753B98056F451964AB2 | 147KB |
You may need a MD5 checker to check MD5 of these files.
Legal note
This is free software and you are welcome to distribute it to any one who needs it.
THE KP EDITOR WAS DISTRIBUTED "AS IS" NO WARRANTY OF ANY KIND IS EXPRESSED OR IMPLIED. YOU USE AT YOUR OWN RISK. THE AUTHOR WILL NOT BE LIABLE FOR DATA LOSS, DAMAGES, LOSS OF PROFITS OR ANY OTHER KIND OF LOSS WHILE USING OR MISUSING THIS SOFTWARE.