KP Editor
This it the new English version of the KP Editor for KKND++'s KME 2.0 Editor.
This editor is written by Visual Basic 6.0 with some components written by Netwide Assembler (NASM). Please contact me, 0xAA55, if you want to view the source code.
I would suggest editing a tileset by exporting it into a BMP file, editing this in Photoshop (or your preferred image editor), importing the BMP to the tileset list and then edit it's attribute layer.
This tool can open original and official KME's KP files, but it can only save new form KP file that compatible with KKND++'s KME 2.0.
Enjoy using this tool creating your own custom tilesets!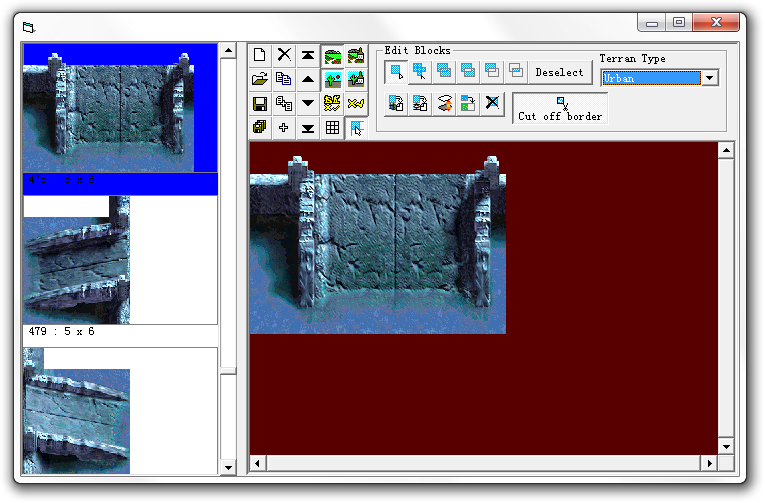 Tutorial
Video created by dunedune, published on YouTube on 5th January 2015.
Downloads
| File | MD5 | Size |
| --- | --- | --- |
| KPEDITOR.7z | 7B633B71666CE2D33F3C2E0E2DB344F1 | 1.75MB |
| KPEDITOR.zip | 56284CE4358357D401673A1E3975AF28 | 2.02MB |
You may need a MD5 checker to check MD5 of these files.
Legal note
This is free software and you are welcome to distribute it to any one who needs it.
THE KP EDITOR WAS DISTRIBUTED "AS IS" NO WARRANTY OF ANY KIND IS EXPRESSED OR IMPLIED. YOU USE AT YOUR OWN RISK. THE AUTHOR WILL NOT BE LIABLE FOR DATA LOSS, DAMAGES, LOSS OF PROFITS OR ANY OTHER KIND OF LOSS WHILE USING OR MISUSING THIS SOFTWARE.